Introducing The Original Dancing Cactus, a hilarious piece that provides endless hours of entertainment!
Dancing cactus is so lonely right now and he is waiting for his new buddy.
The poor thing doesn't even have a name yet.
You can take him out of our store and may consider giving one.

This cactus is a true dancer and a real singer.
You can watch and learn some moves from him.
You can also make a duet with him.
What makes it so special?
Choose from over 120 different songs!

 

Your Cactus can dance and groove to all of them, no need to worry about the music becoming monotonous! If you think his dancing is good, just wait until you hear his singing voice (watch our Frank Sinatra!) The BlueTooth version is available now!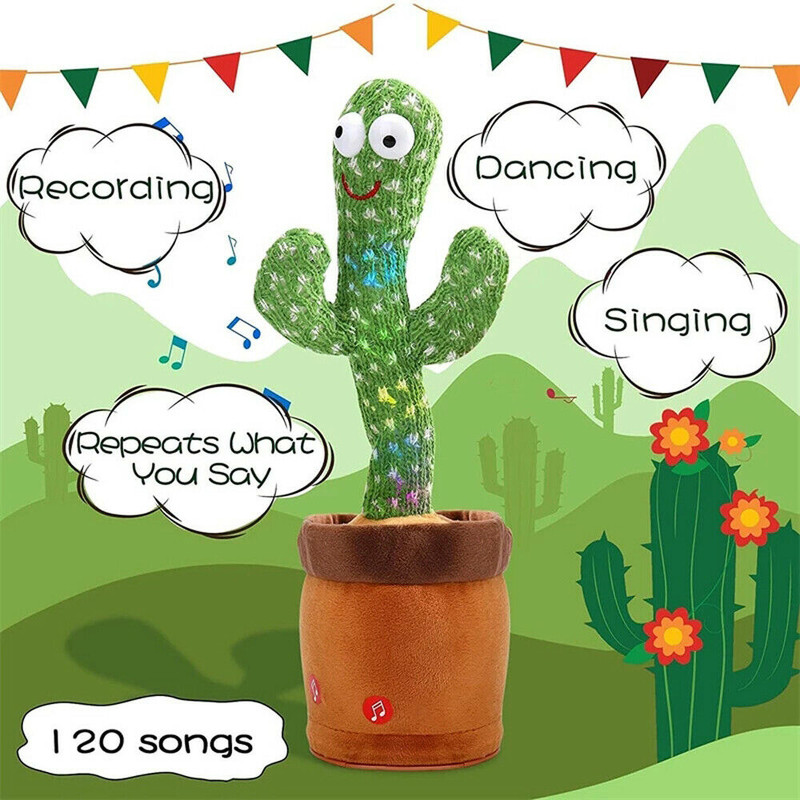 Repeats what you say! 

T

his singing cactus mimics you and repeat what you say. Talking, recording, repeating, and speaking features of the dancing cactus toy will make you laugh every time. 

Unrivaled sound quality!

 

The Singing Cactus is fitted with a state-of-the-art sound system that produces extremely high-quality sounds! You can also put and play any songs you want via Bluetooth connection.

360 Degree Grooving!

 The 

Dancing Cactus can rotate 360 degrees whilst performing all sorts of funky moves, combine this with his waving arms and you've got a blockbuster dance floor in the comfort of your own home!

Made to last!

 

The Dancing Cactus is bound to last for years to come, fitted with a strong underlying structure you can rest assured it won't break!

Ideal Gift!

 

Giving gifts is hard, but it doesn't have to be. Dancing Cactus is always a hit for whoever you gift it to, plus it's completely unique! If you have a newborn or toddler, this will instantly become their favorite toy, keeping them entertained for hours on end (meaning more peace and quiet for you!)