Nurture your child's creativity and imagination with this Wooden Magnetic Puzzle Box!
It consists of a fun variety of arrangements that can let your baby imagine and create the puzzle in an unlimited way. Now you don't have to worry about those dull puzzle toys and let this educational puzzle change their boring routine!
It can help your kids learn about colors, shapes, face sense organs, and clothes matching. A great puzzle toy that can develop their fine motor skills, hand-eye coordination, and creativity. This magnetic puzzle set is indeed the best preschool education and imagination development for children. The best way to have fun and learn!
Double-sided design – double-sided artboard that consists of a puzzle board and a whiteboard on the other side.
Children development- it is a wonderful way for children to have fun while developing physical, cognitive, and emotional skills
Attractive to children – the increasingly popular cartoon characters and rich colors attract the child's attention
Develops kid's problem-solving skills and learn to think logically
Lots of dress-up options for hours of fun
Enhances children's imagination
Includes a dry erase marker
FEATURES:
MAGNETIC PUZZLE: Arrange the puzzle any way you want! Each result is going to be surprisingly different! So much fun!
HIGH-QUALITY MATERIALS: The puzzle is made from durable materials that are meant to last. The colors are bright, bold, and brilliant!
EDUCATIONAL: This puzzle is perfect for preschoolers who are learning about colors, shapes, and expressions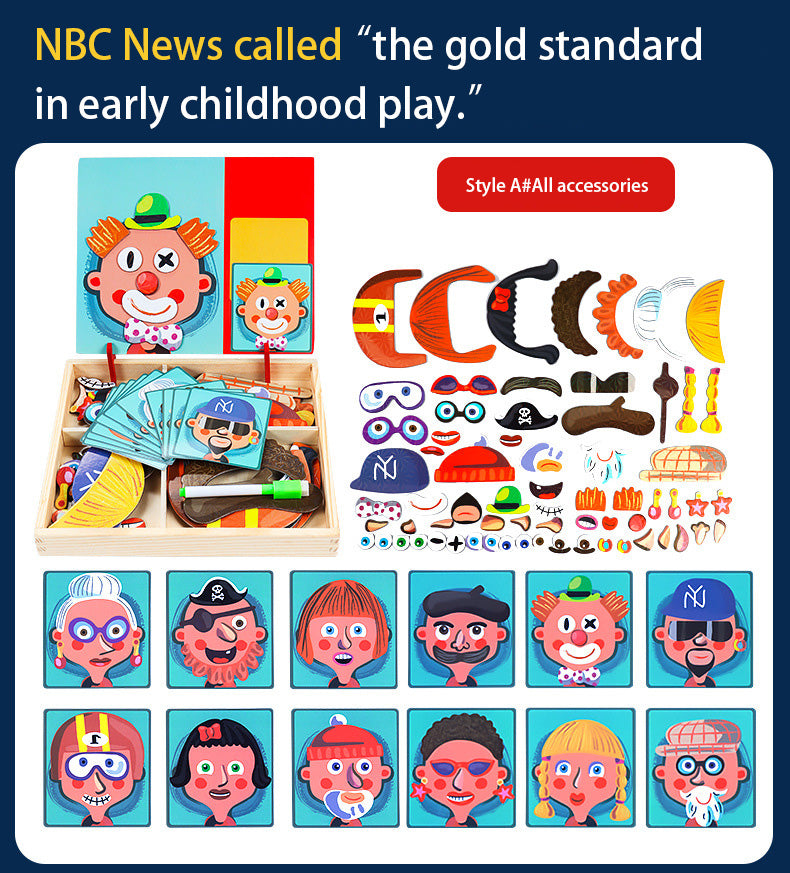 SPECIFICATIONS:
Size: 22.5 x 22.4 x 3.6 cm
Weight: 0.65 kg
Material: Wood
Recommended age: 3 years old and above
PACKAGE INCLUDES:
01 Magnetic Board

55 Puzzle accessories

12 Emoji template

1 Watercolor pen

2 Brackets

1 Storage wooden box
Fun variety of arrangements, let your baby's imagination unlimited!
 ✅【Creative development: This puzzle is widely recognized around the world for various cognitive methods. Simple and repetitive operations can make people participating in the game concentrate, calm and soothe emotions, mobilize brain development, and explore more creativity possible.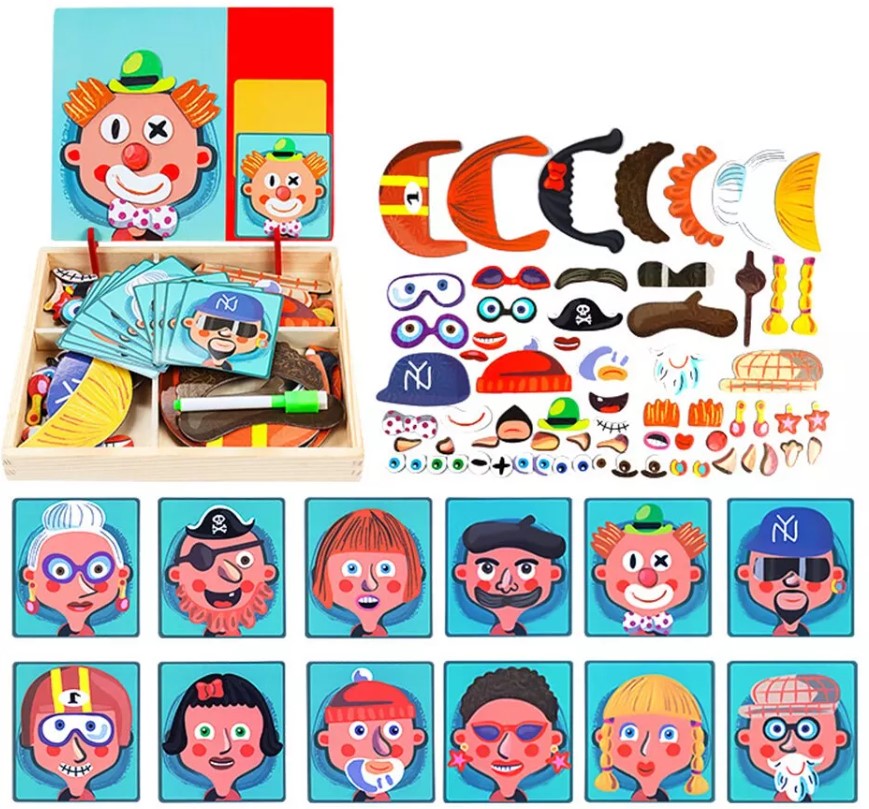 ✅【Promote emotional cognition】: Social emotional game for kids can promote preschool children's exploration of emotions through games, enhance their social mood perception and describe feelings. It can also be used as autism sensory toys to help children with autism improve their emotional cognitive impairment. Learning how to recognize and manage emotions in a positive way can build confidence, resilience and maturity.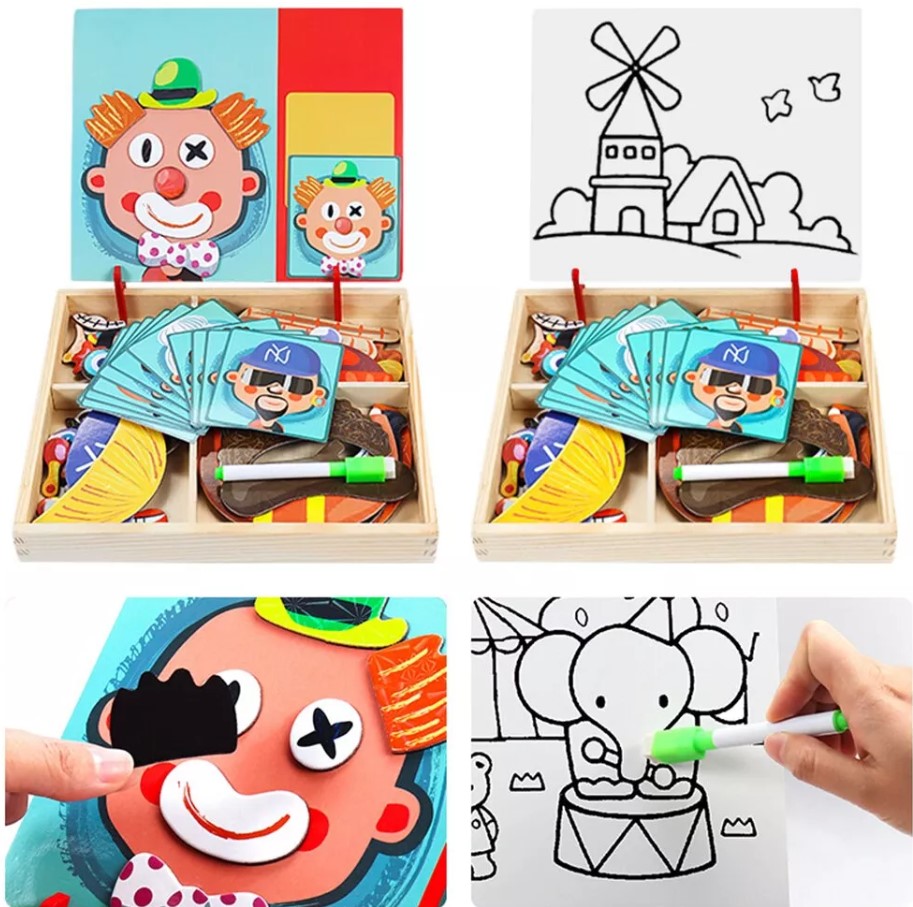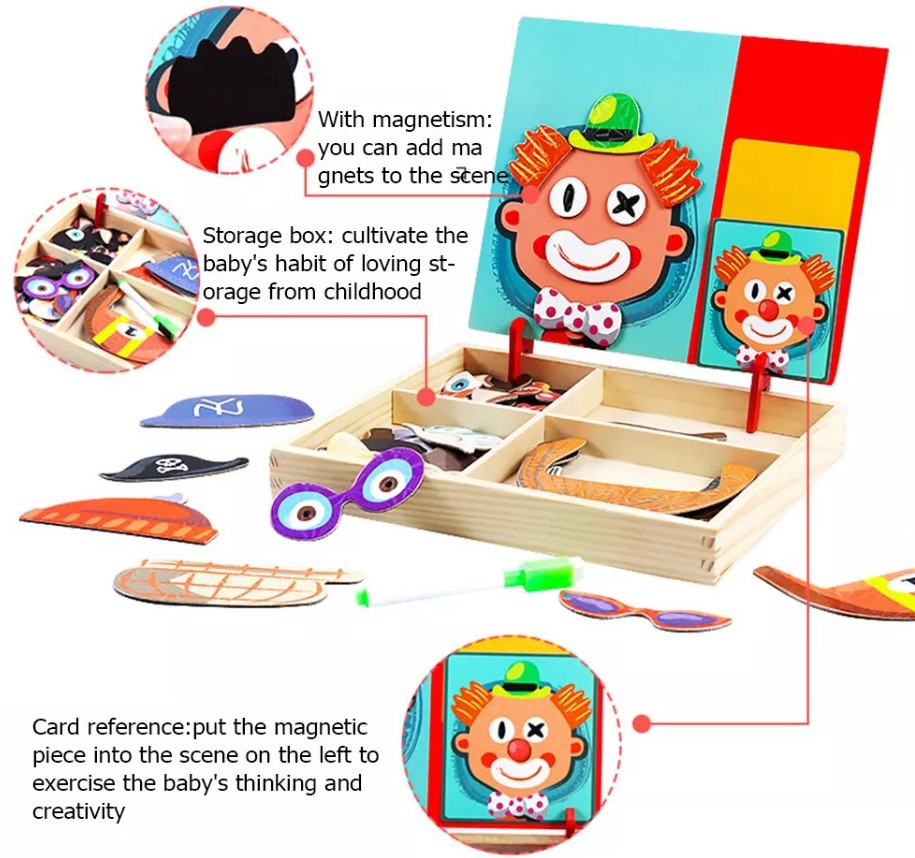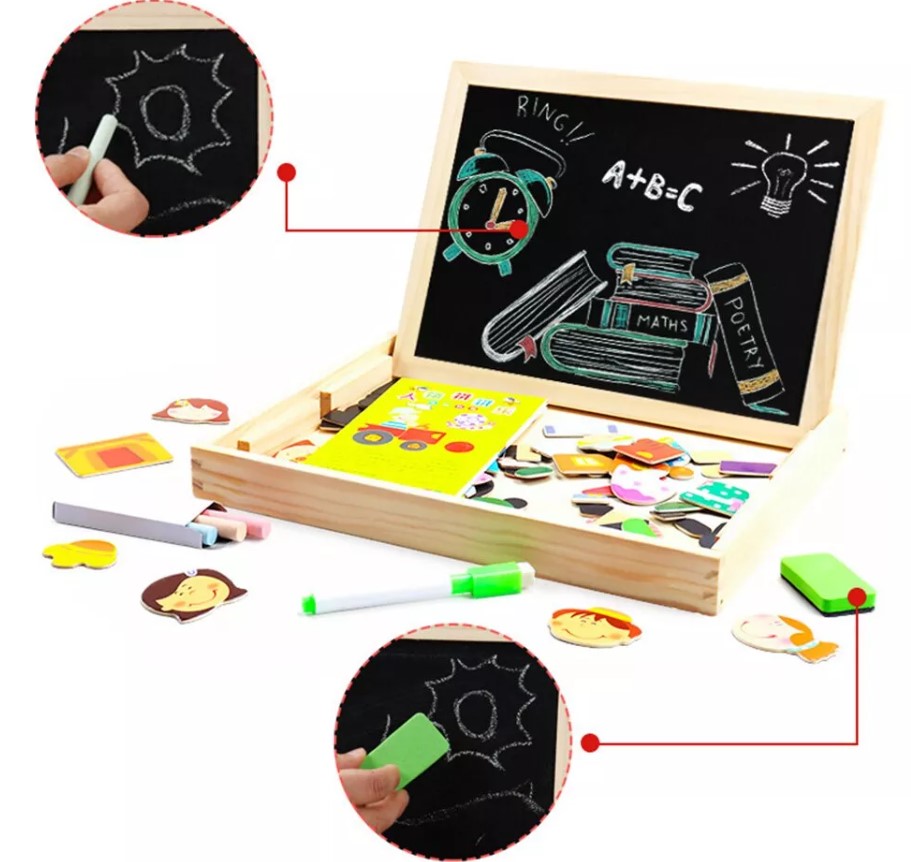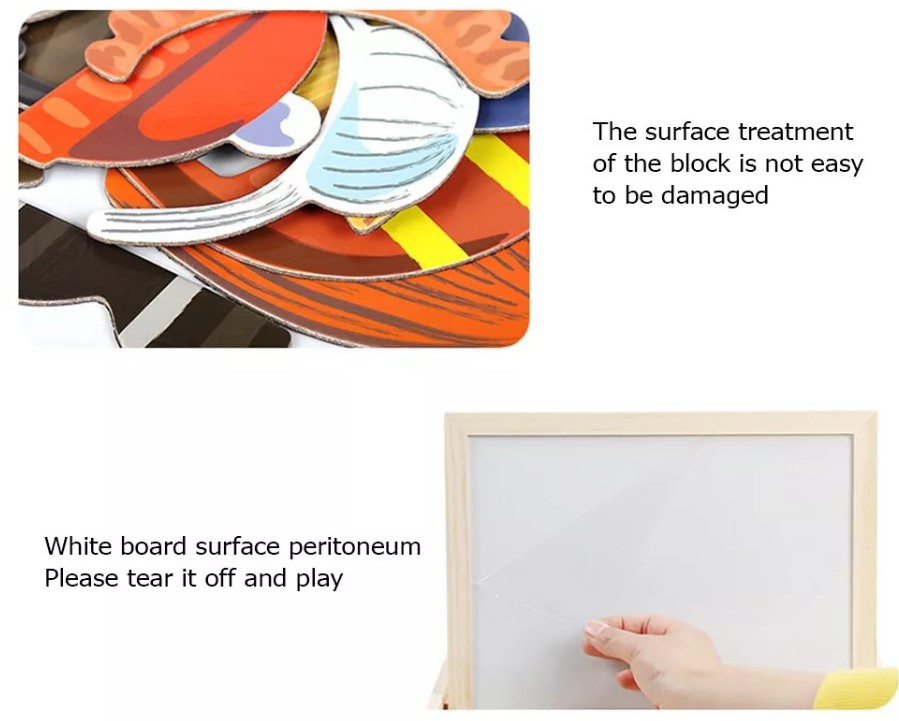 ✅【Safety material】: Educational Erasable Sketch Pad Toys have a box made of logs, a small magnetic piece is wrapped in the middle of each piece of paper, which greatly improves the safety performance of the product, and its surface is waterproof. The entire wooden box is made with fine sanding treatment and a layer of harmless varnish on the surface to prevent small wooden thorns, and it is safer and healthier for children to use.